Orlando / Another moslem-in-Chief Obama Hate Crime
Posted on Monday, June 13 @ 04:55:46 MST by david
Orlando
Another Moslem-in-Chief Obama
Caused Hate Crime
His pro-moslem, anti-Christian
Anti-heterosexual, pro gay/transgender
Policy was the sole cause of this taking of life.
Obama learned to cry on cue following
The Alinsky Playbook for world domination
What that Playbook taught Obama:
"True revolutionaries do not flaunt their radicalism, Alinsky taught. They cut their hair, put on suits and infiltrate the system from within. Alinsky viewed revolution as a slow, patient process. The trick was to penetrate existing institutions such as churches, unions and political parties....
Of Means and Ends [Forget moral or ethical considerations]
"The end is what you want, the means is how you get it. Whenever we think about social change, the question of means and ends arises. The man of action views the issue of means and ends in pragmatic and strategic terms. He has no other problem; he thinks only of his actual resources and the possibilities of various choices of action. He asks of ends only whether they are achievable and worth the cost; of means, only whether they will work. ... The real arena is corrupt and bloody." p.24
"The means-and-ends moralists, constantly obsessed with the ethics of the means used by the Have-Nots against the Haves, should search themselves as to their real political position. In fact, they are passive — but real — allies of the Haves…. The most unethical of all means is the non-use of any means... The standards of judgment must be rooted in the whys and wherefores of life as it is lived, the world as it is, not our wished-for fantasy of the world as it should be...." pp.25-26
The New York Post's take on Orlando
Click on the NYP Logo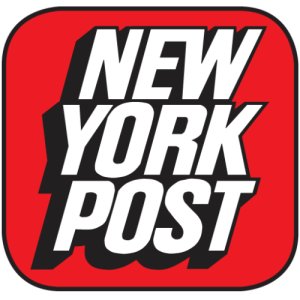 Deprecated: Function eregi() is deprecated in /home/content/40/6020740/html/helpcom.net/config.php on line 117

Deprecated: Function eregi_replace() is deprecated in /home/content/40/6020740/html/helpcom.net/mainfile.php on line 742

Deprecated: Function eregi_replace() is deprecated in /home/content/40/6020740/html/helpcom.net/mainfile.php on line 744

Deprecated: Function eregi_replace() is deprecated in /home/content/40/6020740/html/helpcom.net/mainfile.php on line 746

Deprecated: Function eregi_replace() is deprecated in /home/content/40/6020740/html/helpcom.net/mainfile.php on line 748

Deprecated: Function ereg() is deprecated in /home/content/40/6020740/html/helpcom.net/mainfile.php on line 751

Deprecated: Function eregi() is deprecated in /home/content/40/6020740/html/helpcom.net/config.php on line 117

Deprecated: Function eregi_replace() is deprecated in /home/content/40/6020740/html/helpcom.net/mainfile.php on line 742

Deprecated: Function eregi_replace() is deprecated in /home/content/40/6020740/html/helpcom.net/mainfile.php on line 744

Deprecated: Function eregi_replace() is deprecated in /home/content/40/6020740/html/helpcom.net/mainfile.php on line 746

Deprecated: Function eregi_replace() is deprecated in /home/content/40/6020740/html/helpcom.net/mainfile.php on line 748

Deprecated: Function ereg() is deprecated in /home/content/40/6020740/html/helpcom.net/mainfile.php on line 751