"Christians are not in his best Interest" Obama
Posted on Wednesday, February 19 @ 05:41:02 MST by editor

Obama, "Christians are not in his best Interest"
Where is the Pope on this?
Where is Congress?
Why the silence?
The Christian Holocausts
Not Mentioned in U.S. Press.
 
| | |
| --- | --- |
| | Fay Maricelli: |
I have a very dear friend who lives in Egypt; he and his family are Coptic Christians. He sends me things occasionally - things that we, in the Western world, should be paying attention to; things that you won't hear in the mainstream - and especially not from the White House...
Obama will not openly condemn the killing of Christians; it's not in his "best interests" - truth be known, it's not in his interests at all. So, because we never hear of it, unless we have contact with someone in the middle of it, when I get a much-anticipated message from my friend, I share...and I hope you will, too.
U.S. Imam Obama
Ready to Defend his
Fellow Moslems
At Any Cost
FROM PORT SAID:
Here's some of latest news in my country concerning the situation of Christians in here that brutally murdered by the hands of Muslims ... the new stuff in here is that those guys are not Egyptians they are refugees from Syria ... escape the death from Syria on the hands of the savages just to find it awaiting for them here , remind me of old English story to English writer Somerset Maugham Appointment in Samarra where someone escapes death from some place to find it awaits for him exactly where he went , scary doesn't it ?
---
http://www.israelnationalnews.com/News/News.aspx/177598#.UwQ4zc7zAvtChristian Family Murdered in Alexandria
Six-year-old among members of a family stabbed to death. Family is of Syrian origin.
Four members of a Christian family of Syrian origin living in Alexandria, Egypt, were stabbed to death Monday. A man was seen walking out of their apartment holding a black plastic bag.
The father of the family, 44, who was employed in one of Sharm el-Sheikh's hotels, was found stabbed in the stomach, the chest and the shoulder. His 35-year-old wife was stabbed in the neck, and so was the husband's 43-year-old sister. Their six-year-old daughter was also found murdered.
The attackers started a fire in the kitchen, in an apparent attempt to set the entire apartment aflame and destroy evidence.
The large Christian community in Egypt, which numbers about 10 million people, has increasingly been coming under attack from Muslims in the last few years. Many Christians have been murdered and wounded, and over 100 churches, homes and businesses owned by Christians have been attacked, with some being burned down.
The Egyptian regime has blamed the Muslim Brotherhood and other radical Islamist forces for these attacks.
buy medicines online pharmacy
brand viagra online
Was this in the
US Marxist Propaganda Media Organs;
Mouse over the US marxist propaganda's logo/image below and click and see for yourself 
New York Times
The Washington Post
L.A. Times
Boston Globe
San Francisco Chronicle

Daily Press
Baltimore Sun
Virginian Pilot

Richmond Times Dispatch
Maybe that is why they are Dying?
Was this on?
CBS

NBC

CNBC

ABC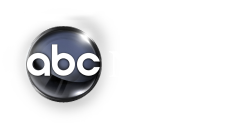 CNN

FOX

MSNBC
Will it ever be?
buy medicines online pharmacy
brand viagra online