Robert Dean's Letter to Virginia Beach School Board Chairman Dan Edwards
Posted on Wednesday, March 28 @ 07:02:58 MST by annoregni

Robert Dean's Letter to
Virginia Beach School Board Chairman Dan Edwards

a proclaimed Republican, who supports a tax increase rather than hire a superintendent of schools can can operate within his budget?
To: Virginia Beach School Board Chairman Dan Edwards
Subj: Mayor Sessoms' statement that you and Vice Chair Brunke fully supported a tax increase which provides pay increases for city and school employees.
Dan:
I found it quite interesting that you, a proclaimed Republican, would support a tax increase, an additional burden on Beach families during a time when financial stress for this nation has reached its highest pinnacle since the Great Depression.
There was no talk of tax increases to cover two Armada Hoffler projects; $67 million for a convention center hotel, and $11 plus million for the animal shelter.
I have not read or heard of any sacrifices made on the city or school side; it all seems to come down on Beach families, many of whom are just trying to keep their homes, their jobs, their health insurance, all without the ability to demand increases in wages from their employers.
Merit increases during good times are certainly acceptable, but rewarding the worst-of-the-worst teachers with the same level of compensation as the best-of-the-best, isn't.
The same applies to bonuses, which are not recurring expenses and certainly a more palatable option that would not require tax and fee increases.
But is the return-on-investment for the taxpayer a better end-product, increased employee productivity, and controlled expenses in all facilities?
Where lies your responsibility as a fiscal conservative? Have I wrongly characterized your status?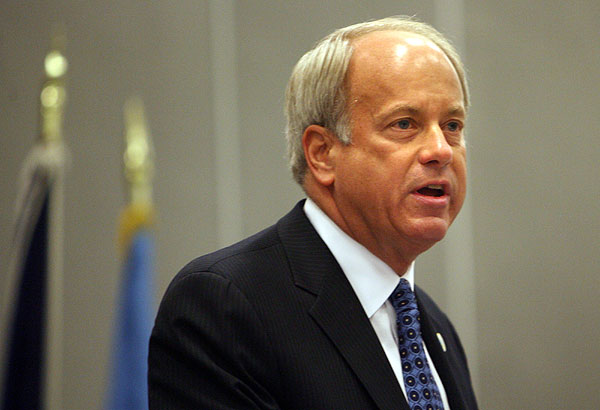 Sessoms and Spore have always wanted control of the school system; it appears they now have it. That's a shame. And shame on you for acquiescing to their penchant for an ever-expanding government and their addiction for spending.
Jim Spore could never make it in the private sector; the likes of Jack Welch of GE and Sam Walton of WalMart would fire him as soon as he came through the door with the mindset that the only way to run a business is to raise prices. I believe the same applies to superintendent Jim Merrill.
Dan, I'm extremely disappointed that you committed to follow Sessoms over the cliff to fiscal irresponsibility.
FYI: I have blind-copied this to 383 Beach citizens who closely follow government spending practices. I will forward them your response.
NOTE: None of Will Sessoms children ever attended Virginia Beach public schools; that speaks volumes.
Robert