Kerr Moshe ~ Internet / Facebook Troll? Moslem pretending to be a JEW?
Posted on Sunday, December 11 @ 15:10:35 MST by annoregni
Kerr Moshe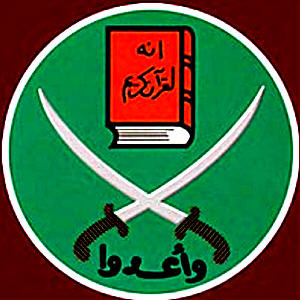 Internet / Facebook Troll?
Moslem pretending to be a JEW?
When you read what he says you have to wonder
Fails to provide a picture of himself
Does not want you to see the nappy on his head?
Peddles anti-Semitic revisionist history
Fails to understand that there was an Israel before there was an:
 UN

France
England
http://www.facebook.com/profile.php?id=1692555064&sk=info
Gringrich scored a point on this score, but in a society which faces critical economic problems at Home i appreciate as an Israeli American who lives in Israel Dr. Paul's viewpoint. American politicians seeking the Jewish vote have openly declared their support for moving the US embassy to Yerushalim, but the "truth" remains fact: the US embassy remains to this day in Tel Aviv. 

As a Jew i agree that the Palestinians Name exists only as propaganda but i still support Paul's idea that America needs to mind its own business and clean up its own economic back yard and end the Federal Reserve - the 3rd Central Bank.
 Kathy i am Jewish and a Ron Paul supporter ... talk to me. The aid ratio is 7:1 in Arabs favor who most benefits? Paul seeks to pull the US out of the UN who most benefits?
 Newt risked nothing by making this statement other than making it a focus rather than his slip shod flip flopping unethical past behavior. If you can't discern a smoke screen that's your problem.
Wolf the Begin government did annex the Golan ... that has not stopped the current and previous Republican and Democratic Administrations from not recognizing Israel's actions.
When Kerr was asked:
Any legitimate country in the world is able to answer all of these questions.

If you are sure that Palestine is a country or ever was a country you should be able to answer some of these easy questions.

1. When was it founded and by whom?

2. What were it's borders?

3. What was it's capital?

4. What were it's major cities?

5. What constituted the basis of it's economy?

6. What was it's form of government?

7. Can you name at least one Palestinian leader before Arafat?

8. Where was Arafat born?

9. Was Palestine ever recognized by a country whose existence, at that time or now, leaves no room for interpretation?

10. What was the language of the country of Palestine?

11. What was the prevalent religion of the country of Palestine?

12. What was the name of it's currency? Choose any date in history and try and find the approximate exchange rate of the
Palestinian monetary unit against other world currencies on that date.

13. Have the Palestinians left any artifacts behind?

14. Do you know of a library where one could find a work of Palestinian literature produced before 1967?

15. And finally, since there is no such country today, what caused it's demise and when did it occur?

16. If the people you mistakenly call "Palestinians" are anything but generic Arabs collected from all over the Arab world, if they really have a genuine ethnic identity that gives them right for self-determination, why did they never try to become independent until Arabs suffered their devastating defeat by Israel in the 1967 Six Day War?

Never in recorded history until 1967 when Vassar Arafat declared there to be a country called Palestine has there ever been a country called that. Closest that ever was is in 132 a.d. when the Roman Emperor declared it to be called Palestinia because of the continued rebellion of the Jews in Israel.
This history comes from Egyptian, Assyrian, Babylon, Greek and Roman.
This history starts from 2500 b.c.e until 350 a.d.!
However when it comes to there being Jewish people and a country for them then recorded history shows that since 1200 b.c.e. they have been there!
Sorry for those who try to say other wise but when the history books have been re written since 1980 they do show something very different than facts!
His response followed the marxist rules of Saul Alinsky for responding :
4. "Make the enemy live up to its own book of rules. You can kill them with this, for they can no more obey their own rules than the Christian church can live up to Christianity."
[5. "Ridicule is man's most potent weapon. It is almost impossible to counteract ridicule. Also it infuriates the opposition, which then reacts to your advantage."]
he did not respond to what was put to him:
Zionism 101 Jews have equal rights to self determination. Paul fully supports this. LBJ who passed UN Resolution 242 whereby the US Britain and France determine the borders of the Jewish state ... clearly this dude did not support the foundation upon which Zionism stands.
To which was put to him: Herr Kerr:
Who's Zionist 101? Before you peddle your anti-Semitic revisionist history lets help you understand before there was a UN there was an Israel: A bit of background for you Herr Kerr;

The current situation in the middle east brings to mind the legacy, tradition and history of Christianity in America. Christianity has a lamentable heritage of betrayal to its friends and allies, those who are not Christians but who have fought and died for Christianity - more particularly the American Indians and the Blacks.

More than any other race the American Indian has suffered this injustice from the Christian American.

Perhaps this legacy is best summarized by the following account of the Crow Indian named Curley.

Curley - Custer's Chief Scout, who along with White Swan were the only survivors of Custer's last fight - spoke to Jonathan Carver [on or about the 17th day of September, 1912, in Curley's lodge among the Crow Indians in Montana] regarding Curley's feelings about the United States Government's attitude toward his people. In his discourse he spoke bitterly of the government's ingratitude in attempting to push his people off their ancient lands. He refused to sign the agreement that would have given the Indian lands to the government. He provided Carver a signed copy of his refusal on that occasion. It reads thus:
I was the friend of General Custer.

I was one of his scouts and will say a few words.

The Great Father in Washington sent you here about this land.
The soil you see is not ordinary soil-it is the dust of the blood, the flesh, and the bones of our ancestors.

We fought and bled and died to keep other Indians from taking it, and we fought and bled helping the whites.

You will have to dig down through the surface before you can find nature's earth, as the upper portion is Crow.

The land as it is, is my blood and my dead; it is consecrated; and I do not want to give up any portion of it."

Currently the Christian Government and free press of the United States is asking another people with a legacy to their land to sign away its right to the land on which they live.

This is the Jewish people of Israel. Christian American and in fact all of Christianity claims its pedagogies emanates from its Devine literature - the Bible. Accepting this to be true then under Matthew 5.16 - 5.19 et. seq.] we can find the historical claims of the Jewish people and government of Israel to the land on which they live.

This land, including the west bank is not ordinary soil, it being the blood, flesh, and bones of ancient Jews. They fought, bled and died to keep other Semitic people from taking it. They have fought and bled helping the Christian American maintain its control and influence over the Middle East.

If we dig down through the surface we will dig through over 5 thousand years of Jewish dust before we will find nature's earth, as the upper portion is Jewish mixed with the dust of other Semitic races who over the years, from time to time have walked the grounds covered with the dust of Jewish blood and dead they took by force and the slaughter of the Jewish people.

It is consecrated ground, and the Jewish people do not want to give up any portion of it.

From time to time, Over the course of thousand of years, Jews have found themselves exiled by force [adverse possession] from the lands of their forefathers. From time to time they have fought and died to regain this ground. From time to time they have been disposed from this land. The Riches this land posses is found only in traditions and the work its natives put into it. This land by the standards of the region is poor, it lacks valuable natural resources and is rich only in the values the major religious sects hold to it and the toil of the modern Israeli Jew.

Yet we find that the Christian Government and free press of America wants to do with this land what it has done to the lands of the American Indian. Take it under the pressure of ultimate coercion for less than the price of Manhattan, the Great Plains, etc.. Only for the purpose of fulfilling the intrinsic values of Christian America.
Has the sole and heart of the Christian Government of America and its free press gotten better since the days of the Indian Wars?

Only the way it handles the problem of the west bank and all of Israel will tell. ** was put to him
Israel lives in a tough neighborhood no question about it. But America needs to clean up its own internal problems b/c they are huge. Yankee go home.